St Robert - Ft Leonard Wood
129 Saint Robert Boulevard, St. Robert, MO 65584 | 937-328-1636
100% Pet Friendly
At Red Roof Inn St. Robert - FT Leonard Wood, "You Stay Happy, Pets Stay Free!" Book now!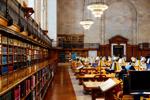 Close to Campus
Visit a family member or a friend, explore the campus, or catch a sporting event at Drury University- Fort Leonard Wood & St. Robert Annex Campus. Just 1.6 miles away. Book now!
City of Saint Robert
Experience all that St. Robert, MO has to offer.
Book now!
Nearby Dining
Less than 1 mile away, you will find a Pizza Hut, Ruby Tuesday's, Cracker Barrel, Wendy's, Ryan's Buffet & Steak House, and Millers Grill.


Stay close to Base
Fort Leonard Wood Army Base, a United State Army Installation, is located just 3 miles away from our property. Whether traveling on leisure, as a government contractor, official business or military friends & family, click here for our 10% military discount. Book now!




"One of my Homes on the Road"
"I travel Detroit-Phoenix approx six times per year, which means I stay in St Robert/Ft Leonard Wood, MO and Amarillo, TX twelve times each. Red Roof St Robert has become my "home on the road." As I travel with my dog, I need a pet friendly place. ... This place is the best Red Roof I have stayed at ! Staff is friendly and accomodating, the rooms are very clean, the area is quiet and safe, and the rates are very reasonable for what you are getting. TKs pizza is the best ! Not a "convention center" type place, but I am not looking for that experience. I am looking for REAL AMERICA. Found it here. Highly recommend."