Socorro
1009 N California St, Socorro, NM 87801 | 575-835-0276
Book Now!
Socorro Historical District
This central New Mexico town is steeped in history spanning several of the state's significant eras. It is Native, Mexican, Spanish, cowboy, mining, high-tech... and it has the buildings and surroundings that result from such diverse influences over many centuries.
San Miguel Mission
Socorro is home to the 400-year-old Old San Miguel Mission, built in 1615. Visit the church to learn about its history or attend a service.
100% Pet Friendly
At Red Roof Inn Socorro, you stay happy and your pet stays free.

White Sands National Park
Rising from the heart of the Tularosa Basin is one of the world's great natural wonders - the glistening white sands of New Mexico. Great wave-like dunes of gypsum sand have engulfed 275 square miles of desert, creating the world's largest gypsum dunefield. White Sands National Park preserves a major portion of this unique dunefield, along with the plants and animals that live here.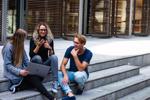 New Mexico Insitute of Mining & Technology
Founded in 1889 as New Mexico School of Mines, New Mexico Tech is now a leading school in the fields of geology, technology, engineering, sciences and mathematics. Researchers, faculty and students at New Mexico Tech work to solve problems through applied research. The campus is also home to the Frank T. Etscorn Observatory, which hosts Guided Night Sky Stargazing events on the 1st Saturday of each month.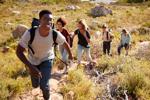 Rio Grande and Socorro County Parks
Socorro County is home to fifteen riverine parks and hiking trails, including Island Riverine Park located at the east end of Socorro at the end of Otero Street. Next time you have the urge to picnic, hike or just get closer to nature make your way to one of these beautiful parks along the Rio Grande.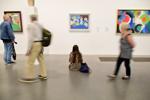 Socorro Arts
Art lovers can view local artists' work at many locations around Socorro! Visit 3 Cranes Fine Art Gallery, M Mountain Coffee, Macey Center at New Mexico Tech, Socorro County Arts Gallery, Socorro Picture Framing and Art Gallery, and more to view local art and theatre.
Concierge Services
Close to Albuquerque
Albuquerque, New Mexico's largest city, sits in the high desert. Its modern Downtown core contrasts with Old Town Albuquerque, dating to the city's 1706 founding as a Spanish colony. Just 75.7 miles from Red Roof Inn Socorro!
Eat Well, Sleep Well
Sofia's Kitchen & Burrito Tyme (0.04 mi)
Domino's Pizza (0.09 mi)
Socorro Springs Restaurant (0.09 mi)
McDonald's (0.20 mi)
China Best Buffet (0.22 mi)
Sonic Drive-In (0.17 mi)
Blake's Lotaburger (0.29 mi)
Jackson Ranch Steakhouse (0.32 mi)
Subway (0.32 mi)
El Camino Restaurant & Lounge (0.38 mi)
Nearby Healthcare
Socorro General Hospital is just 2.9 miles away and has state-of-the-art facilities dedicated to patient care, offering comprehensive healthcare.
"Great place to stay! Easy to find location within walking distance of local restaurants. Room was nice, comfortable and clean. Staff was friendly and helpful. My family and I would defiantly stay again!"