Glens Falls - Lake George
931 US Route 9, Queensbury, NY 12804 | 937-328-1685
A Dog Day Afternoon
Have we mentioned yet that we are pet-friendly? Bring your best friend along with you because Red Roof allows one well behaved family pet per room. Kids stay free, pets stay free, you stay happy.
Saratoga Harness Track
Credit to: Saratoga Casino and Raceway. Have you ever watched live harness racing take place? If not, the Saratoga Casino and Raceway provides a chance for you to do so, alongside placing your bets at the Casino! Just 23 miles away when you stay with Red Roof. Book now!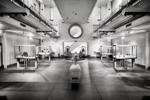 History Awaits...
Sign up for a ghost tour or watch a military demonstration at the Fort William Henry Museum
! This historical land is only a 6.4-mile drive away from Red Roof Inn Glens Falls – Lake George. 
Book now!
Visit Nearby Towns
Visit nearby Towns: Drive along the Hudson River, 8.6 miles away, to witness the historic and country charm of Fort Edward Village! Or, with the Town of Lake George being only 6.7 miles away when you stay with Red Roof, come find out why it is a popular vacation destination.


Stay Close to Base
Stay at Red Roof when traveling to U.S. Naval Support Unit (22.6 miles). Whether traveling on leisure, as a government contractor, official business or military friends & family, click here for our 15% military discount. Book Now.

Shopping
Aviation Outlet Mall is a major regional shopping mall around the area, with more than 50 stores and services. Cut your commute down to only 1.4 miles when you stay with Red Roof.

Nearby Medical Care
Learn how to save a life by scheduling a free CPR class at Glen Falls Hospital. Or if you have someone at the hospital that you are going to visit, keep the commute short. B
e only 3.1 miles away. Book now.


Million Dollar Beach
If you're traveling with your dog (because with Red Roof, you can), the Million Dollar Beach in Lake George Beach State Park may be of interest to you! It is known to locals as the Lake George dog beach. Spend more time at the beach and less time in the car. Be only 5.4 miles away! Book now.



"Awesome Staff"
"We were in town for a show and stayed at the Red Roof. The staff was great and extremely welcoming. The hotel was clean, well kept and great price. It was very easy to find and located next to a lot of restaurants and other attractions. Defiantly would stay again!"