El Paso East
11400 Chito Samaniego Drive, El Paso, TX 79936 | 937-328-1571
Welcome to El Paso, Texas!
Welcome to El Paso, Texas. As the largest border city in the US, El Paso is in a unique position as a metropolitan area that straddles Texas and the city of Juarez, Mexico.  Book your stay now!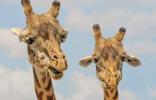 El Paso Zoo
See over 220 species including endangered animals like the Amur Leopard and the Aruba Rattlesnake at the El Paso Zoo (11.4 miles).
A Dog Day Afternoon
At Red Roof PLUS+ El Paso East, "You Stay Happy, Pets Stay Free!" Book now!
Book now!
Eat Well, Sleep Well
Enjoy a good meal and great time at Cheddar's (1/2 Mile), Furr's Buffet (1/2 Mile), IHOP (1/2 Mile), Outback Steakhouse (1/2 Mile), Barrigas Mexican Restaurant (1 Mile), Krispy Kreme Donuts (1 Mile) and Macaroni Bar & Grill (1 Mile). Book Now!



Fast. Free. Verified.
We've been audited, verified and qualified for certification! Verified Wi-Fi means Red Roof now offers speeds that will allow you to stream your favorite movies, video games and music when staying at our Red Roof property. Explore this site to experience FAST + FREE activities nearby, and let Red Roof PLUS+ El Paso East be your companion. Book Now!


Shop 'til you Drop
Spend the day dining, enjoying a movie, or shopping for the latest fashion trends at the 140 specialty stores in the Cielo Vista Mall. Just 7.3 miles away.


Stay Close to Base
Fort Bliss is a United States Army base located just 11.3 miles away from our location. Stay close to the U.S. Army Reserve base. Whether traveling on leisure, as a government contractor, official business or military friends & family, click here for our 10% military discount. Book Now. Book your stay now!

"Great Hotel"
"Visited the hotel to celebrate. Was greeted by a great front desk clerk by the name Andy. Was very friendly and assisted me in obtaining a great room. Rooms are comfortable and location is convenient at a great price. Will recommend to others. And will definitely be coming back."