Darien - I-95
12885 State Hwy 251, Darien GA 31305 | 912-437-2500
Book Now!
Fort King George
A lot has changed since this British fort was first built on the Altamaha River in 1721, most notably- the path of the River. Watch Ranger Allie provide a 2 minute history lesson on how this process happened over time.
Butler Island Plantation
One of the largest plantations in the South was the Butler Island Plantation, located just south of Darien, across the Darien River on what is now US Highway 17.
100% Pet Friendly
At Red Roof Inn Darien - I-95, you stay happy and your pet stays free. Book now!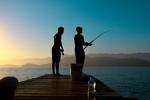 Darien River Waterfront Park & Docks
Located on the Darien River, east of the Highway 17/99 bridge, a
pavilion
and dock border the park and are great for fishing, and other leisurely activities. A playground area and picnic tables shaded with cabbage palms and live oaks provide an elevated view of the river. On any day of the year, you'll see a variety of moored pleasure boats and fishing vessels; along the river's edge, Darien's colorful shrimp boat fleet offers a picturesque view to the delight of artists, photographers, and visitors.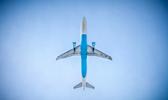 Brunswick Golden Isles Airport (BQK)
Fly in to the heart of the coast - to Brunswick Golden Isles Airport (BQK). Your vacation starts at our beautiful terminal - more like a Mediterranean resort than a regional airport. Rent a car right on site from Avis, Budget or Hertz, and take a short drive to the Golden Isles - St. Simons Island, Sea Island, Jekyll Island, or Little St. Simons Island.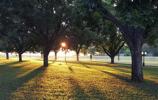 Butler Island Plantation
This plantation site is now owned by The Nature Conservancy, and the land (excluding the house) is open to the public for picnicking, fishing and birding. Sunsets can be dramatic, as the setting sun creates reflections of brilliant color in the Butler River.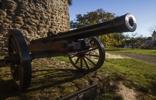 Hofwyl-Broadfield Plantation
This beautiful plantation represents the history and culture of Georgia's rice coast. In the early 1800s, using enslaved African-American laborers, William Brailsford of Charleston carved a rice plantation from marshes along the Altamaha River.
Concierge Services
Good Eats
Droptop Benji's Bar & BBQ , KFC, Darien Sports Lounge, Waffle House, McDonalds, Dairy Queen, and Taco Bell are all within a mile of Red Roof Inn Darien - I-95.
Close to the Golden Isles
Day Trip to Savannah
Beautiful and historic Savannah, Georgia is just 60 miles from Red Roof Inn Darien - I-95.
I have stayed at a couple other hotels in Darien along I-95 and Hwy 251, the Red Roof Inn has been the nicest. This use to be a Days Inn, it's now a Red Roof Inn, completely remodeled. Very nice staff, always greeted me coming or going. Darien Ga is a wonderful little town. Great seafood!
Nice Hotel at a great rate!