Secaucus - Meadowlands - NYC
15 Meadowlands Parkway, Secaucus, NJ 07094 | 937-328-1514
Book now.
Visit New York City
Located less than 10 miles away, endless attractions await in New York City. Book Now.
Nickelodeon Universe at American Dream!
Create some truly unforgettable family-fun memories at the newly open Nickelodeon Universe! Want to meet SpongeBob, the Teenage Mutant Ninja Turtles or Dora the Explorer? Now you can, at American Dream!
Discover Your WOW!
Check out all the amenities and the beautifully renovated rooms that Red Roof Plus+ properties have to offer. Get a glimpse of the adventure and comfort that are in store for you and your family during a stay at Red Roof Plus+. Discover Your WOW!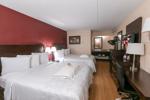 Upgrade Your Stay
Completely renovated, Red Roof PLUS+ Secaucus - Meadowlands - NYC offers new comfy Rest Suite beds by Serta, plush high-end bedding, modern design flooring, comfortable new seating, free local and long distance phone calls within the US, spacious workstations and a large, high definition flat-screen TV with HBO® channels! Book today!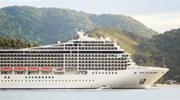 Stay Close to Port!
Stay the night before your cruise and receive a discount on your stay. Make the commute short and start the family fun early, stay at Red Roof before your adventure on the seas. Stay by the water at Red Roof Secaucus, close to both the Port of New York and the Port of New Jersey! Book Now.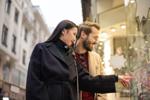 Something Sweet
While in town, grab some worldly sweets, confections and treats at Economy Candy or SockerBit. They are the perfect spots in New York City to pick up the best most delicious snacks and candies to bring smiles to all of your family and friends back home. Book Your Stay.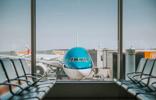 Close to Newark Airport (EWR)
Newark Liberty International Airport is a short distance from the property. Enjoy your stay at our clean, renovated & affordable hotel with easy access to the airport. Don't worry about missing your flight and stay with Red Roof PLUS+ Secaucus when you're in town! Book Now.

Added Amenities
"Red Roof PLUS+ Secaucus - Meadowlands - NYC" is located on the Hackensack River and provides guests a riverside picnic area with a shelter and barbeque grills. Bus parking is available at this location.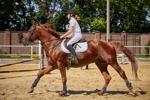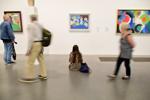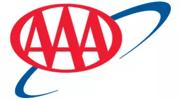 AAA Approved
Red Roof PLUS+ Secaucus has been rated 2 Diamonds by AAA; "Affordable, with modestly enhanced facilities, decor and amenities." We are proud of our rating and are excited to welcome you during your next trip to Secaucus! Book here - and remember to click the AAA Rate.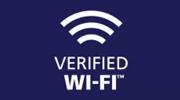 Fast. Free. Verified.
We've been audited, verified and qualified for certification! Verified Wi-Fi™ means Red Roof now offers speeds that will allow you to stream your favorite movies, video games and music when staying at our Red Roof property. Explore this site to experience FAST + FREE activities nearby, and let Red Roof PLUS+ Secaucus be your companion.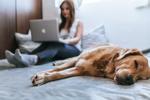 100% Pet Friendly
Make sure your furry best friend has a place to stretch their legs during your stay! Red Roof is right around the corner from 5 great dog parks. Check out Bull Moose Dog Run (8 miles), River Place Dog Park - NYC (6 miles), Riverside Park at 105th Street (9 miles), Riverside Park at 72nd Street (7 miles) and the West Village D.O.G. Run (7 miles). Book Now!
Eat Close
This inn is close to a wide variety of dining experiences! Walk to a handful of restaurants that are less than a mile from the property or hop in the car for a quick drive. Less Than a Mile: Dunkin' Donuts, Subway, Mediterranean Grill and Lounge, Wendy's Within 1.5 Miles: Bone Fish Grill, Houlihan's, Olive Garden, Chili's Bar & Grill!
Concierge Services
Nearby Shopping
No matter your style or budget, stay close to all the great shopping that this area has to offer! American Dream, Secaucus Outlets, Harmon Meadow Plaza, and Mill Creek Mall are all less than 2 miles away. Garden State Plaza, The Mills at Jersey Gardens, and the Shops at Columbus Circle are all within 15 miles from the hotel! As a bonus, most clothing, shoes, and outerwear is tax-free in New Jersey. Find even more just 25 minutes away at the Mall at Short Hills!
Local Airports
We're a PLUS+ Property
Discover an enhanced experience with all new rooms and our most requested higher-end amenities!  At this PLUS+ property, enjoy upgraded rooms that include microwaves, mini-refrigerators, in-room coffee, work desks, ironing stations and a complimentary snack box!  The property also features free coffee & tea in the lobby, free expanded cable, coin laundry, meeting facilities, an outdoor picnic area and a snack center. 
In Room Experience
Enjoy 100% smoke-free rooms that feature stylish, boutique design with all new furniture, spa-inspired bathrooms with modern vessel sinks, new comfy Rest Suite beds by Serta, plush high-end bedding, modern design flooring, comfortabe new seating, free Verified Wi-Fi™ and a large, high definition TV!
"Great hotel for travelers wanting to visit Manhattan, without NYC prices. All the staff were welcoming and friendly. Bus 2 mins walk from reception takes you straight into the heart of Manhattan."