Clifton Park
41 Old Route 146, Clifton Park, NY 12065 | 937-328-1850
100% Pet Friendly
At the 100% Smoke Free Red Roof Inn Clifton Park, PETS STAY FREE! Don't leave your furry family member behind, next time book with us and bring Fluffy with you!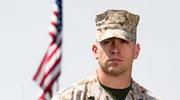 Stay Close to Base
Stay at Red Roof when traveling to U.S. Army Watervliet Arsenal (12 miles), Saratoga Springs NSU Navy Base (15 miles) and National Guard (16.7 miles). Whether traveling on leisure, as a government contractor, official business or military friends & family, click here for our 10% military discount.
Downtown Albany
Thanks to Trekking Across America, here is a video that gives you quite an overview of historic Downtown Albany, New York, with tons of great facts! Don't miss out on the Empire State Plaza either while you're here. Only 18.8 miles away.
Book with us now!
Things to Do Nearby
Looking for something fun to do nearby? View all of the exciting options on our page and discover the many perks that come with staying at our hotel. Some upcoming events at the Saratoga Performing Arts Center include: 
The Lumineers - May 29, 2022
Zac Brown Band - June 2, 2022
Josh Groban - July 2, 2022
Dave Matthews Band - July 8-9, 2022
Foo Fighters - July 19, 2022
Rod Stewart - July 22, 2022
Backstreet Boys - July 23, 2022
Matchbox Twenty - July 31, 2022
Luke Bryan - August 14, 2022
REO Speedwagon & Styx - August 17, 2022
Goo Goo Dolls - August 19, 2022


What are you in the mood for?
Steak? Seafood? Mexican or American? We've got all the options close by, within a 15-mile radius. Delmonico's Italian Steakhouse and Outback Steak House are only walking distance away, and Olive Garden, Chipotle Mexican Grill, and Applebee's are not much further. Red Lobster and Golden Corral are less than 15 miles away. Yum!

Albany International Airport
If you're flying in or out of the Albany International Airport, rest easy by staying with Red Roof Inn Clifton Park - NY. We are only 11.7 miles away. We can help to keep the commute short, so that you can focus on more important things. Book now!

REVIEWED: "Pretty Good"
"We were looking for a budget motel that would let us bring our dog and tried his motel. It's very basic but the bed was very comfortable and the staff truly sweet and accommodating. I get upset when this kind of motel gets bad reviews as if it supposed to be a four star resort. Oh also, great TVs. We were there to sleep. And we slept great. Highly recommend."