Erie - I-90
7865 Perry Highway Erie, PA 16509 | 937-328-1436
Book your stay now!
Hello Fun, Hello Erie PA
Visit Erie: A brief glimpse into what you can expect if you visit Erie...Pennsylvania's ONLY Great Lakes seashore. Fun and adventures from a GREAT city on a GREAT Lake! Book now.
Splash Lagoon Indoor Water Park
Splash Lagoon Indoor Waterpark Resort is a Polynesian-themed large indoor waterpark located in Erie, Pennsylvania. The park is approximately 80,000 square feet. Stay close-by!
Erie Pennsylvania Pop-Up Video
Visit Erie: many fun and interesting facts that you may or may not know about Erie Pennsylvania, the State's fourth largest City. Book now!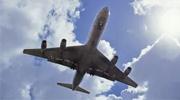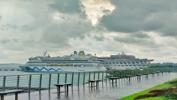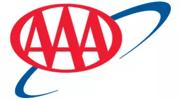 AAA Approved
Red Roof Inn Erie has been rated 2 Diamonds by AAA; "Affordable, with modestly enhanced facilities, decor and amenities." We are proud of our rating and are excited to welcome you during your next trip to Erie!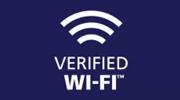 Free. Fast. Verified.
We've been audited, verified and qualified for certification! Verified Wi-Fi means Red Roof now offers speeds that will allow you to stream your favorite movies, video games and music when staying at our Red Roof property. Explore this site to experience FAST + FREE activities nearby, and let Red Roof Erie be your companion.
Shop 'Til You Drop
Out of town visitors, enjoy tax-free clothing in Pennsylvania at Millcreek Mall just 1 exit from our hotel! Enjoy over 150 stores, as well as dining and entertainment (including Club McFinn for kids)!
Concierge Services
Hotel Features
. Verified WiFi
. Expanded cable package
. Kids and your pet stays free
. Snack center
. Free coffee and tea
Nearby Dining
Hungry? Grab a bite at McDonald's (walking distance), Doc Holiday's Bar & Grill (1/2 mile), Applebee's (2 miles), Bob Evans (4 miles), Fast Food Restaurants (4 miles), TGI Friday (4 miles) and Smuggler's Wharf (5 miles).
Hotel has clean rooms that are updated with flat screen TVs and new beds. Megan was great to deal with at front desk. I recommend this hotel to anybody traveling in Erie. The room rates are very affordable.