Hot Springs
1125 East Grand Avenue, Hot Springs National Park, AR 71901 | 937-328-1730
Book now!
Gone Fishing
Credit to: Arkansas Parks Tourism. Experience World Class Fishing. Visit Lake Hamilton for some bass fishing in Hot Springs, Arkansas. See what you can catch! Only eight miles away.
Mid-America Science Museum
Credit to: Mid-America Science Museum. Mid-America Science Museum has over 100 engaging, hands-on exhibits. Don't spend most of the trip in the car. Be only six miles away!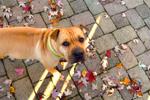 100% Pet Friendly
Bring your best friend along with you because Red Roof allows one well behaved family pet per room. Kids stay free, pets stay free, you stay happy. Book now!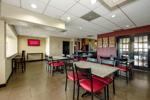 Free Breakfast
Wake up to a free Grab-n-Go breakfast every morning! Start your day off right.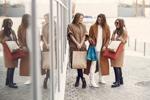 Shop 'Til You Drop
Enjoy a day at the Hot Springs Mall and find out about all the latest fashions and deals! When you stay with Red Roof Inn Hot Springs, you are only four miles away.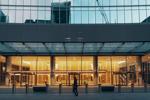 Bank of the Ozarks Arena
Attending or hosting an event, conference, or convention at the Bank of the Ozarks Arena? We make it easy for you to be able to make it in time. Red Roof Inn Hot Springs is only 0.5 miles away. Book now!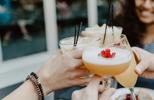 Grab a Bite
Within seven miles from the property, you have access to a variety of unique restaurants including Rolando's Restaurante, Porterhouse, Outback Steakhouse, Chili's, Olive Garden, Buffalo Wild Wings, Bleu Monkey Bar & Grill, and Purple Cow!
Feeling Lucky?
Award-winning racing and gaming happens at the Oaklawn. Lay your bets down on a horse or on a table, you can do both at this Casino and Track. Be only 2.9 miles away from all the fun!
Concierge Services
Fast. Free. Verified Wi-Fi™.
We've been audited, verified and qualified for certification! Verified Wi-Fi™ means Red Roof now offers speeds that will allow you to stream your favorite movies, video games and music when staying at our Red Roof property. Explore this site to experience FAST + FREE activities nearby, and let Red Roof Inn Hot Springs be your companion!
Close to the Airport
Flying in or out of the
Memorial Field Airport
? Rest easy knowing that you're only three miles away when you stay with us.
"When we arrived and checked out, the customer service, was outstanding. They did have a continental breakfast. The room, was clean/comfortable, and inviting. The landscaping and location, was a great choice!"